When paddling to get to the outside, most surfers have had the experience of nearly colliding with a surfer who is up and surfing an oncoming wave. In order to be respectful to the riding surfer and to prevent serious injury, it is the responsibility of the surfer paddling out to stay out of the way.
There are usually two options surfers have when paddling out:
Paddle Wide
Ideally, you should never be paddling directly towards the takeoff zone. It's more difficult from a paddling standpoint, and it's a recipe for disaster (either argument or injury).

The best option is to paddle wide of the takeoff zone, staying clear of the shoulder and any riding surfers. Not only is paddling wide safer and more courteous, it's usually a better route for saving paddle energy (depending on the break of course).
Stay in the White Water
If you are caught further inside and unable to paddle wide, paddle towards the white water of the breaking wave instead. This will be more difficult than paddling wide, and may require a duck dive or turtle roll (don't ditch your board!), but is a far safer option than paddling over the face of a wave that has a riding surfer on it.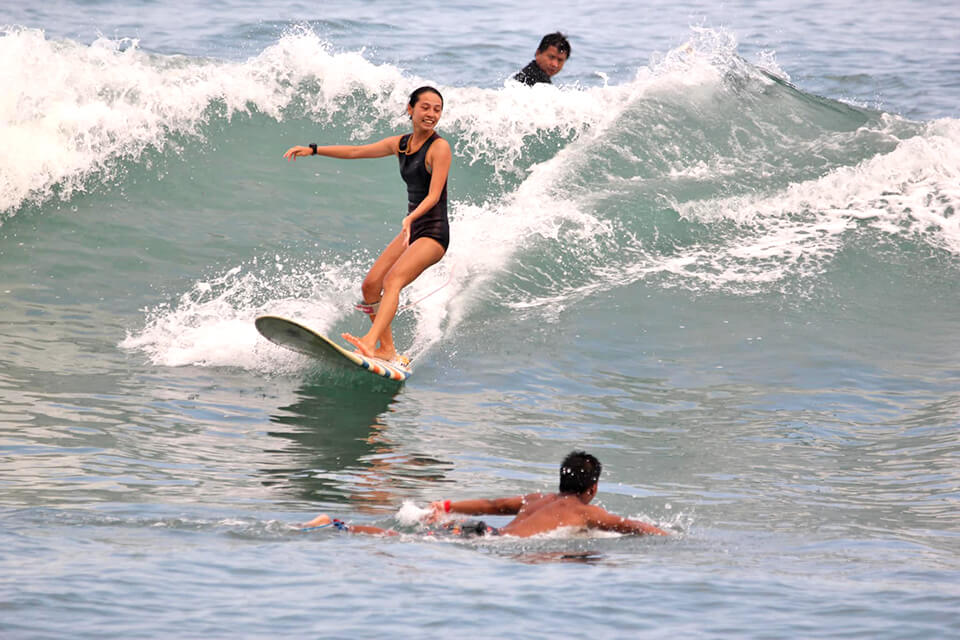 Stay out of the way! Paddle wide or paddle toward the white water.
Photo © Jeremy Aerial Photography
Remember, the responsibility is on the surfer paddling out to stay out of the way. You cannot assume that the riding surfer has the skills to avoid hitting you. As we were all beginners at some point, we all know that beginners do not have the skills yet to navigate their boards around other surfers. When paddling out, assume that everyone is a beginner and stay out of their way!